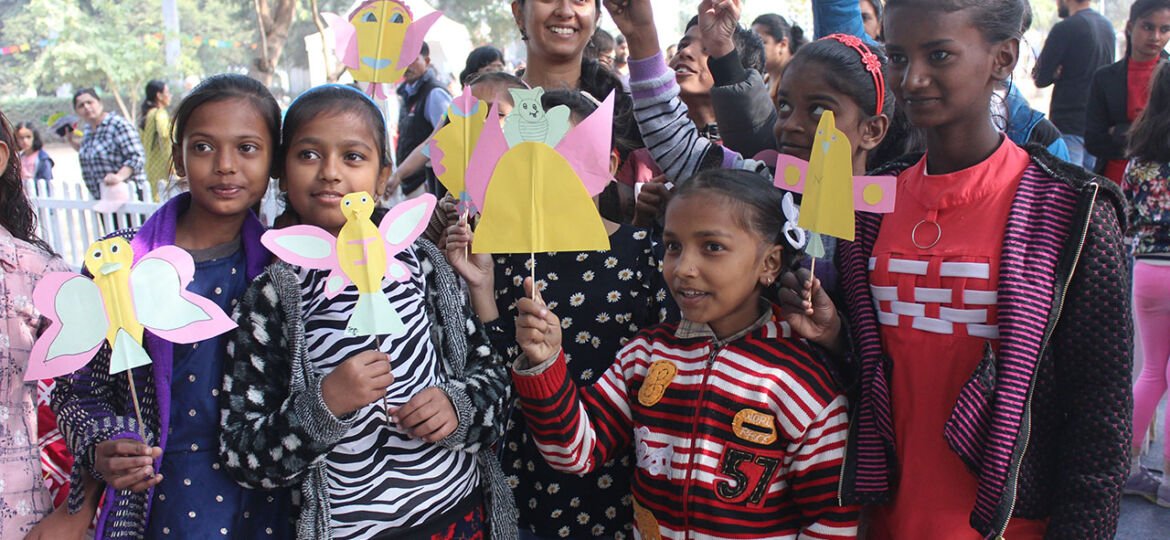 As a tribute to the #16days campaign, Protsahan would like to share the story of our 8 beautiful women in the making, fighting the harsh realities of this world and discovering their true selves. Protsahan has just been a facilitator.
Protsahan India Foundation is a youth based international non-profit organisation that uses the innovative approaches of Design, Art, Digital Stories, Photography, Technology and Cinema to foster Creative Education and Sustainable Livelihoods at bottomest of the pyramid.
Over the last 3 years, Protsahan has interacted with 156 girls on a daily basis in a village called Hastsal Village in the heart of the capital city, New Delhi. We also run another 2 centers in Vikaspuri, Delhi and Gosavi basti slum at Karve Nagar, Pune along with working for thousands of children from other organizations and low income schools, with creative art approaches. But our Uttam Nagar center is where we started from.  It supports creative education and livelihoods of girls who are now turning out to be some very fine little adolescent girls.  Arranging for the food daily, education had been the last of the priorities of the families and the girls had no exposure to the world outside their houses or the local school with minimal education. Most being at risk or from vulnerable backgrounds. Some being abused as children by their own fathers every night.
Through Art, Design, Technology and much more, these girls have been introduced to the world outside their own, and have been given a window to express themselves and be confident enough to own a dream. And very importantly to GIVE VOICE and WINGS to their dreams.
We would like to use the platform of #16days to introduce some of our girls and showcase  what these fine little young women of India think and dream of, beyond all social barriers.