At The Heart of Protsahan
Research clearly shows that the true measure of progress is the condition of the women in the society. When the women are empowered, educated, and healthy, the society flourishes. Through our various programs and campaigns, we at Protsahan aim to improve the lives of families by first focusing on the girl child.
We work with children, specifically with girls from underserved communities at high risk of abuse of any kind. We try to break the barriers of neglect and superstition, of outdated views and abuse, to give these girls something to live and work for. We try to kindle a hunger for education and knowledge in our girls and show them how to believe in themselves. Our programs and workshops provide them the tools they need to break free of an endless cycle of poverty, abuse, and neglect.
Focus Areas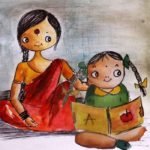 Child Protection &
Child Rights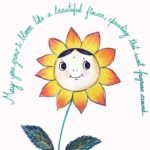 How We Do It
While a lot of emphasis is given to tackling child abuse in the urban areas of the county, the lower income urban groups remain largely underserved by these efforts.
Having worked at the grassroots level against child abuse for nearly a decade, we have used our experiences and learnings to develop a unique and effective methodology to reach out to children in these underserved communities. We call it the HEART Principle. The methodology uses a 'Hub' and 'Spokes' approach where two of our core projects – Project Educare and Project Lightbulb, help us in reaching out to a larger number of children through Project Innocence and make a difference in their lives.