Protsahan India Foundation is a center of excellence in innovation & collaboration to eradicate Child Abuse so that all girls living in situations of vulnerability grow up empowered with access to education and healthcare in safe spaces, with greater freedom from all forms of abuse and violence, and those who experienced abuse or violence benefit from greater access to healing, care, support, gender justice and other services needed to ensure physical, mental and social well-being.
With our HEART model, which is a unique empathy-based model developed by Protsahan in 2010 of working with children and adolescents at-risk or who have experienced traumatic events, we strive to break the intergenerational cycle of childhood abuse and poverty with Holistic Healing (of Abuse & Trauma), Education, Art interventions for Life Skills Training, Recovery, and Technology.
The creative power of Technology, Photography, Filmmaking and Cinema, Design, Performing Arts, and Meditations is used in a Protsahan classroom to heal and transform broken childhoods of adolescent girls who are either survivors or are at high risk of abuse. Elements of the program are designed to work cohesively to nurture girl champions from underserved communities by bringing 21st century skills that endorse self-learning, and drive social and economic growth to enable an enriched and sustainable future for a young girl.
While on a film shoot in 2010, Protsahan founder Sonal Kapoor met a young woman who had six daughters and was pregnant with her 7th child. On being asked about her circumstances, the woman narrated in a matter-of-fact way that she was ready to strangle her newborn if it was a girl once again. She also spoke of sending her 8 year old daughter to an unorganized brothel so that she could feed the rest of her family.
Within the hour, the idea of starting a unique creative school had started taking shape. Three weeks later, after a small feasibility study in the area, Protsahan started as a one room creative arts and design school in one of the darkest slums of the country, in the heart of the capital city New Delhi to rescue that one child, and many more like her from systemic, intergenerational poverty and abuse. Since then, Protsahan has rescued 928 girls and successfully mainstreamed them into formal schools, and reaches 72000 girls annually through our programs in India.
In the coming decade, 2020-2030, we aim to impact the lives of 1 million at-risk children through strategic on-ground direct impact and collaborations.
To stop violence against children in all forms and heal children from the trauma caused by it.
To impact 1,000,000 children by 2030 and make the world a safe place for them by eradicating all forms of violence and abuse.
Reimagining futures for girls lost in a cycle of childhood adversity & violence by working on Education, Health & Gender Justice through Art & Technology based innovative approaches.
SONAL KAPOOR
Founder Director & Managing Trustee
Kiran Khalap
Board Chairman & Member Trustee
Jaswinder Singh
Member Trustee & Executive Director
Osama Manzar
Advisor
Richa Anirudh
Advisor
Priyangee Guha
Advisor
Ashima Saini
Advisor
Shefali Chaturvedi
Advisor
Supriya Kapoor
Advisor
Mukul Rastogi
Advisor
Amita Sharma
Advisor
Ramya Achar
Advisor
Vipul Yash
Program Manager- Child Care Services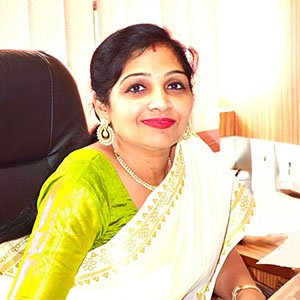 Jaswant Kaur
Director Fundraising & Growth Strategy
Preeti Poddar
Learning Center Coordinator
Payal Rani
Child Protection Center Coordinator
Ruchika Dua
Administration In-Charge
Govind Rathod
Digital & STEM Learning Center Coordinator
Rehana Devi
Dwarka Center Coordinator
Soni
Youth Peer Leader
Mala
Youth Peer Leader
Jannat
Youth Peer Leader
Anjali
Youth Peer Leader
Mallika Sinha
Manager- Communications & Resource Mobilisation
Nishtha Kapoor
Program Manager
Samina
Youth Peer Leader
Sunil Singhal
Accounts Officer
Jyoti
Youth Peer Leader
Anupam
Youth Peer Leader
Mansi Mandhani
Communications