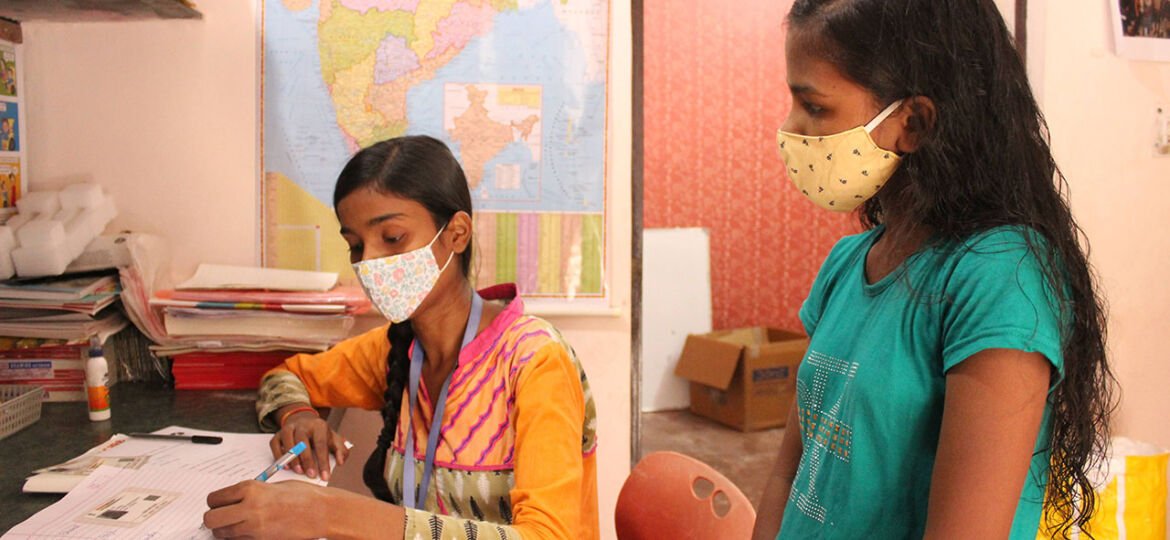 Fatima
Fatima stands true to her name, captivating, charming. When you walk into Protsahan, it is usually hard to ignore Fatima all chirpy and vibrant. Fatima spreads across energy that cheers up everyone.
14 year old Fatima tries to come to Protsahan everyday despite going to school, working at a house nearby, working at her own house and taking her of her siblings. Though usually late in class, Fatima does manage to catch up in her studies. Due to financial situations, her family can't afford proper meals for the kids. Hence, once in a while, Fatima ends up nibbling the class chalk.
Unlike other students at Protsahan, Fatima does not like drawing or painting as much and has never been forced to pursue the same either. English is her favorite subject and she has an inclination towards photography and film making. Fatima is Protsahan's dancer and she regularly requests the teachers at Protsahan to put on some music as she can't do that home. To welcome a delegate of Australian Embassy Judges at Protsahan, Fatima prepared a dance performance and taught the same to all our girls. Her favourite dance form is kathak and insists Protsahan organizes for kathak classes.
Fatima believes in her little dreams and gives in her best to fulfill them. The belief is so big, failure does not exist for her. She once met a lawyer and since that day, dreams to become one herself.
But the big question that her friends at Protsahan always ask her still remains unanswered, "Fatima didi ko gussa kyun aata hai? (why does Fatima get angry)".