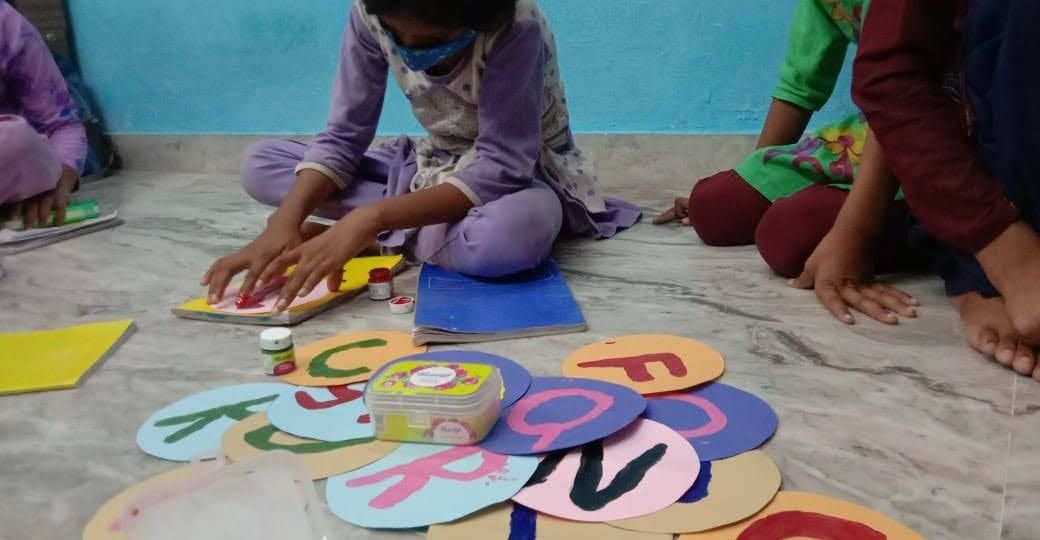 Art Heals, Protsahan Taught Me How
To be yourself in a world always trying to make you something else is the greatest accomplishment.
There is another life waiting for you 'as you step out of the comfort zone'. I had always heard but never experienced, highly grateful to Protsahan for giving me an undoubtedly remarkable and a truly memorable experience of my life. We live in a world where the 'hackneyed irony' is, girls since their birth are supposed to be emotional, beautiful, loving and innocent. The moment they are grownup, these qualities become blemishes and women become 'weak'.
Protsahan binds what is bruised in them, filling them with undue care and love mandatory for their upbringing. This week I was emotionally and mentally more aware of their situations and lives. They carry hidden worries behind the heart melting smiles and too many dreams in the mind. Fatima 'the aspiring beautician' has three more siblings in her house, she balances her household chores and her studies with all possible efforts, also leads her peer group, i.e. four more girls are being trained by her in beauty and hair care art. I was amazed to see her knowledge and humble approach of teaching her mates. I assisted her by teaching a new braid style, Anju (another trainee) went swanking it all around.
Art In Every Bit Of Life
There is not a single frown on their face, they are confident and firm of what they are seeking. Their glittering eyes watch the world around them, with every new situation and perplexity they are growing stronger and sharper. As I got to know them
better I then realized how a child learns what she lives. If a child lives with hostility, she learns to fight; if a child lives with tolerance, she learns to be patient; if a child lives with encouragement, she learns confidence; if a child lives with security, she learns to have faith and if a child lives with acceptance, she learns to love herself. Truly said!
Girls at protsahan were never to me 'just students' their affability and naivety made a soft corner in my heart for my new little girlfriends. Soni has taught me to be courageous, Manya has taught me to stay happy incessantly, Mala taught composure, Fatima taught how to stay determined, Kiran's bag was full of unflagging positive vibes, Ms. Sonal, the founder of this utmost amazing venture taught me the art of tolerance, whereas Jony the center coordinator has taught me to unceasingly put in efforts and results will always be fruitful.
They assuaged my problems and extracted what was missing in my life 'the ability to stay happy despite of a hundred problems'. Before leaving, Manisha the youngest member of Protsahan family danced as I sang a farewell song, Priyanka held my hand and jingled with me on 'ring-a ring-a roses'. Soni and Manya lovingly escorted me to the auto saying "5 minutes aur aapke saath ma'am". These girls are so affectionate and pristine that being with them, teaching them, helping them and being close to them is a perennial joy. One of the most amazing part of being here is constant updates on social media about what's abuzz inside of Protsahan classrooms. be it Facebook, Twitter, Instagram – a young person can actually stay connected and come forward and offer to help through contributing their time and services even in the little most manner!
We are learning about emergency services, doctors and ambulances today at our school through bottle-stories 🙂 pic.twitter.com/ljEJzGTVij

— Protsahan (@NGOProtsahan) July 22, 2015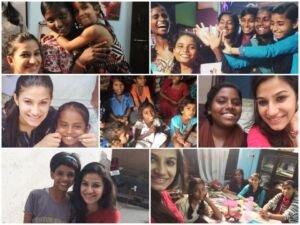 I would share a poem that relates to each and every little girl here :
"She made broken look beautiful and strong look invincible. She walked with the Universe on her shoulders and made it look like a pair of wings."
I, Chahal Vaid, being an intern of PROTSAHAN have earned a lifetime experience and the art of working with the most delightful team and lovely girls. My summer 2015's baggage is full of memories and lessons learned. Thank You Protsahan and Ms. Sonal Kapoor for letting me become a part of your family. I am and will always want to be a part of this noble initiative @protsahan.
Chahal Vaid
PIF Intern 2015-2016