"PROTSAHAN"
IN HINDI MEANS "ENCOURAGEMENT"
Protsahan India Foundation empowers girls living in situations of vulnerability to grow up empowered with access to education and healthcare in safe spaces, with greater freedom from all forms of abuse and violence, and those who experienced abuse or violence benefit from greater access to healing, care, support, gender justice and other critical linkages and services needed to ensure sustained physical, mental and social well-being.
Direct Impact In The Lives Of 81,000 Girls Between 2010-20
Girls gained access to Higher Education
Girls acquired key life skills
Girls gained Civic Agency & Leadership
Girls successfully delayed their age of marriage
Girls achieved enhanced economic productivity
A Glance At Protsahan on the Ground
Protsahan Girl Champions from the community share their experiences and lend their voice for a research article on "Improving menstrual hygiene among adolescent girls in India" in The Lancet, talking about access to menstrual hygiene for girls in the slums. The article delves deep into the taboos and myths surrounding menstruation, and how girls have started outgrowing these as access…
"Still I Rise": A powerful live opera piece by girls of Protsahan Girl Champions bringing gender and caste issues to the forefront at Alliance Francaise, New Delhi led by Kalaripayattu & Japanese Theater maestro, Meera George. The title "Still I Rise" was taken from Maya Angelou's poem, and the piece was a celebration of the "unsung heroines" from Kerala, who…
Protsahan Girl Champions prove their mettle, winning 16 Gold & 7 Silver medals at the Delhi District Martial Arts Championships, 2019.  Self-Defence training has proved to be pivotal for Protsahan Girl Champions. Based on the feedback we received from our girls, getting trained in mixed martial arts greatly improved their self-confidence, communication skills, and their physical health. In last-mile communities,…
Anganwadis play an essential role in providing basic child care, early childhood education, health care and nutritional care services to the last-mile communities. It has an extensive network across the country with 13.87 lakh Anganwadi centres and mini-Anganwadi centres functioning at the community level. Apart from fulfilling their primary role, AWCs also serve the important purpose of helping women in…
Our Flagship Publications
Over the years, Protsahan's team has documented the annual progress of our work through our Annual Reports, produced IEC materials for community use, training manuals for capacity building of social workers, child protection manuals, and much more. All of these materials are readily available for use in different training and awareness session settings. For more information, resources, or requests for training sessions on child rights, child protection, and on our adolescent girls programs, please contact us through email – info [at] protsahan [dot] co [dot] in.
"My visit to Protsahan's GEC has been extremely delightful. The aspects that I have learned from them are areas I have never grappled with first-hand. Be it the fellowship program that strives to enhance the capacities of the young women from the low-income communities dwelling in and around Uttam Nagar, West Delhi is a powerful instrument through which Protsahan can groom them towards choosing better career options. Their skills are honed for joining various industries and government roles which in turn will help in eradicating poverty from these sections of society. The privacy of the kids that are enrolled in the centre for classes is well protected by a group of passionate teachers and guides who remained undisturbed by our visit. Moreover, the idea of Protsahan to remain connected to the community actually states their passion and concern towards these communities and particularly for the children. I have heard about Protsahan as an organization even before this visit but to know that they work for the community with such vigour has been a great learning to be honest. They gave us a subtle lesson as to what working at the grassroots means and also how continuous effort, despite myriads of hurdles can help realise the goal of preserving the rights of these girls and help them with a better future. The process of imparting wellness education on menstruation and SRHR through non-threatening forms of art, theater along with direct linkages to critical government services was, in my opinion, most path-breaking insight of my visit. There is always lots to learn from Team Protsahan."
Anuprova
India School of Development Management
"Protsahan is an organization built from the heart. It brings a real change in the lives of the most underserved girls of our community. I have been supporting the Protsahan Girl Champion Program for over 18 months now, and it's just incredible to see the passion and commitment of the team on ground, to work with each and every girl in the program to not only improve their daily lives but to teach them and empower them to dream to achieve a life that they never thought was possible."
Divya Modi
divyamodi.com
"We thank our NGO Partner Protsahan India Foundation for reaching the most needy adolescent girls, children and their families in slums of Delhi during COVID19 Lockdown. Protsahan was quick to realise the hardship and responded in planned & phased manner. EY Foundation was happy to support Protsahan in reaching out to most disadvantaged families in West Delhi with over 500 Dry Ration kits, which ensured that people didn't have to sleep on hungry stomachs."
Ashish Srivastava
Associate Director | EY Foundation
"I had the most wonderful day yesterday at Protsahan and it was a beautiful reminder of why I do what I do. One thing that stood out for me was the dignity and respect with which the girls were treated at Protsahan Most girls the non-profit works with experience abuse and violence. I spent an entire day going around the different learning centres Protsahan runs in Uttam Nagar and not one team member introduced a girl with their story of abuse. I speak to a ton of non-profits and this is definitely not the norm. Intentionally or unintentionally, a lot of non-profits tend to play a huge part in making the trauma faced a part of their beneficiaries' identities and fail to realize that this can have deep impact on the child and their sense of self while also subjecting them to triggers that can cause them pain. Sonal, I am incredibly grateful for all the work that you and your team do. It filled my heart to see how every member of your team treated every girl who walked into the centre with such love, empathy and respect. And I am amazed by how your entire team strives to support the girls in a deep and holistic way. Words cannot do justice to what I experienced interacting with the Rockstars you serve and work with. More power to you, your entire team and every girl you help find light."
Srichandana Sanjeev
Programs Manager | Philanthropy - APAC
"I find myself deeply engrossed in the stories of resilience of young girls in whose journeys both Jaswinder, Sonal and their entire team has made a remarkable contribution. Protsahan is doing important and impactful work to bring encouragement, empowerment and enlightenment in the lives of adolescent girls to enable them to dream and build a vision for themselves. Many dreams ahead, and many miles to travel… in 2020 & beyond!"
Dr. Rajesh Tandon
UNESCO Chair & Founder President - PRIA
"Protsahan is doing very important work to fight child sexual abuse and to empower adolescent girls through the power of education and creativity at the last mile. They have created very powerful resources like the colorful magnets, posters and more to build advocacy on the issue. They believe not just in prevention, but healing children by providing them safe spaces to be and thrive in."
Mrs. Jyoti Duhaan Rathee
Member - Delhi Commission for Protection of Child Rights
"I am so happy that Protsahan is spreading joy & art in the lives of young girls, lighting the lamps of empowerment and breaking their silence around violence through photography, music, dance and painting to encourage them. I believe in the power of creativity & musical slogans and with my young friends, I am getting inspired to do more and be more."
Smt. Kamla Bhasin
Celebrated Feminist Activist & Social Scientist
"I thank Protsahan India Foundation for their valuable contribution in developing the manual for psycho-educating parents and caregivers of vulnerable children. The manual is a very useful resource for providing psychosocial support to children and uses simple tools for the same. I also thank Sonal Kapoor for supporting UNICEF as a resource person in child protection and in rolling out the manual and training CHILDLINE and NGO functionaries on the same to achieve impact at scale. We look forward to working with Protsahan India Foundation in the coming days."
Nirmala Pandey
Child Protection Specialist - UNICEF India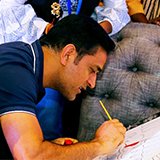 "Protsahan girls have created very beautiful Madhubani art, showing a woman cricketer who is not afraid to follow her dreams. Thank you for your work to empower girls through education and creativity."
M.S. Dhoni
Former Captain - Indian Cricket Team
"Kudos to Protsahan India Foundation and specially Sonal, for giving voice to the marginalized communities, for catering to their basic needs of food & hygiene amidst the lockdown and for always standing up for their dignity. Swiggy had partnered with Protsahan to provide 70,000+ pre-cooked meals (prepared in the kitchens of our restaurant partners) to the migrant laborers and daily wage earners who have been hit the hardest due to the lockdown. Through this initiative, Swiggy could help our restaurant partners sustain their livelihoods as well as be the 'hunger saviors' for the thousands!"
NEHAARIKAA TALWAR
Senior Manager (Growth & Strategy) - Swiggy
"Protsahan is an incredible idea; built with persistence, commitment and a hunger to create a better world… Their contribution towards building a manual on psychosocial aid for children along with capacity building trainings, will help the CHILDLINE network of hundreds of frontline workers reach out to children in distress with more tools, more skills and more clarity! We look forward to doing more together in the years ahead."
Harleen Walia
Deputy Director - Childline India Foundation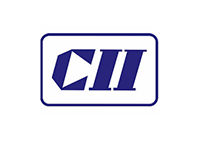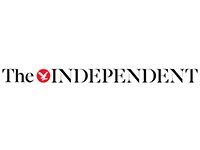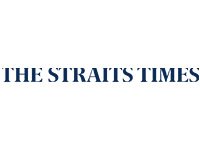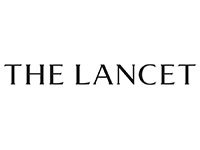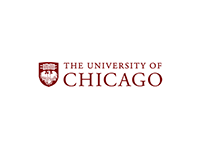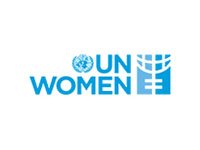 Protsahan's team is working with the most vulnerable girls and their families in marginalized urban slum communities. We need your support to ensure that the girls do not fall off the safety net of education, healthcare, and justice. We need your support to ensure that girls are not married off at an early age because they are considered a burden on the parents when there's not enough to eat. Most of all, we need your support to ensure dignity of girls is never compromised.