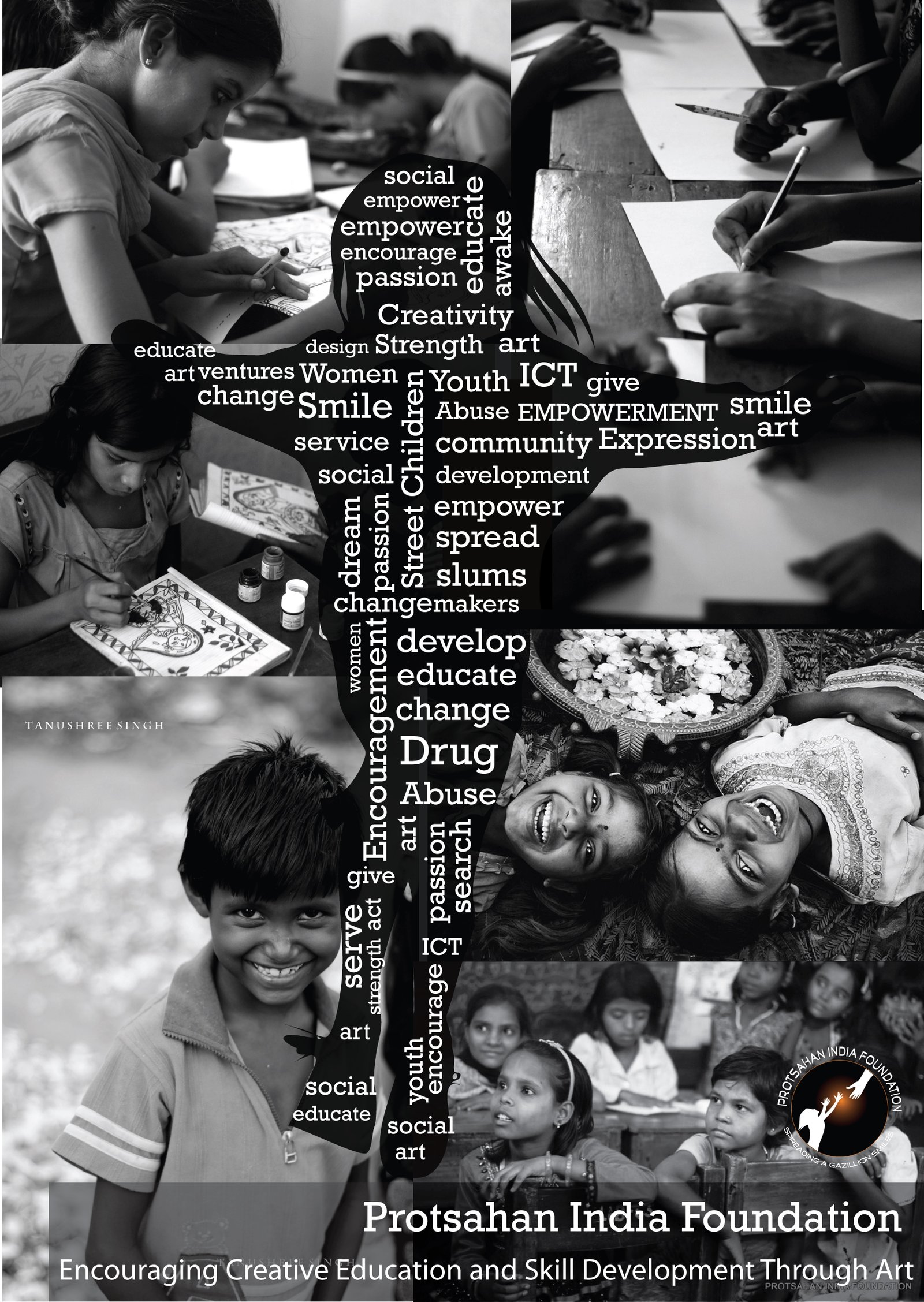 Ok..so here we are hiring! Yeah.
WHAT WE ARE LOOKING FOR:
Two very bright and creative [Read: madly creative..yes..that is the level we desire]
Young people [Age: 18-30] who have a knack for design and creative thinking [Your NIFT/NID/IDC or design degrees are added advantage, even if you have ever sung Zombie on stage, let us know! We would admire that.]
Who know Delhi, Delhi Metro and are not afraid to roll out a Creative Arts Project for over a lakh children in the capital city under the Founder's guidance.
Who can run around in sneakers and paint their faces with equal gusto as if sitting for a Board Examination.
Who don't count hours of work but happiness they'll be generating for city's children [and get paid too!]
Who can decently handle a DSLR. Its ok, we are not looking for stud photographers. If you have heard of Instagram and how to tweet, our love for you will be slightly more.]
Who know corel and photoshop at the back of their hands.
Who really can't understand Math 😛 [Thats the last thing you would need here]
Who spell Grammar as GrammAr and not anything else.
Who can work in slums, streets and The Taj with the same level headedness.
Who are ready to learn each day, innovate at the drop of a hat and be grilled [Damn we are strict..be scared, be very scared!]
Who can coordinate with other NGOs, Corporates and schools and execute a project.
WHAT WE ARE NOT LOOKING FOR:
If you wish to only make a college report at the end of the project and submit it to your dean, tada! We wouldn't need you.
If you cannot commit from May 2013 to Jan 2014, we wouldn't need you.
WHAT WE WANT YOU TO KNOW AT THE VERY OUTSET:
If you are coming for reasons other than getting learnings and creative platforms to explore, you shall be dissapointed.
If you are looking at a big corporate office with air conditioners, you shall be very dissapointed. (We fix our own fans and phones.)
Attend meetings, conferences, volunteer orientation sessions and on-line skype meetings when necessary (If you think you shouldn't be absolutely contacted on a Sunday, please do not apply! Any emergent street child requirement can come up, we are looking for commitment.)
Be willing to commit a year if not more (Else, seriously, we don't want to waste our time. Yeah, we are candid people that way.)
Pls DONOT apply if you are looking for a summer job.
What YOU gain when you work with PROTSAHAN.
Money will stop making sense to you (yeah, we are scary people that way!) although we promise to pay your salary cheques by 7th of every month. Or if there is too much of running around that month, by 12th or 14th. But get them you will  That is a sacred promise though!
You might just end up LIVING your life (and slogging your hearts out for children you hadn't known until yesterday!)
Real reporting – the corporate style will begin NOW! (All those reports so far that you submitted to your college dean..bah! humbug! you yourself will look at them and giggle like an 8 yr old.)
You would define "slogging" better than an Oxford Dictionary, precisely just before your first appraisal.
You would know WHAT WORKING IN A START UP means [that too a non-profit start up! Oh God save you!  ]
You'd end up giving food to the street kid before you feed yourself that day.
You might end up appreciating Star Wars more than a romantic SRK flick. [Each day is tough with the kind of work we do. A battle. Trust us on that. If you were expecting ac office rooms, kindly apply to a call center.]
You would end up defining Multitasking better than a mom with 3 kids.
So that's about it.
The fellowship scholarship will be 8000 Rupees/ month at Protsahan.
Send us your complete CV and a 500 word essay on why do you think you are creative enough to be taken up as a PROTSAHAN 2013 Fellow. Email: ngo.protsahan@gmail.com
You can check us out on Facebook: PROTSAHAN or on our website: Click here
Application period closes on 14th May 2013. Help us share this post to get the best talent no?
—
Warmest
Sonal Kapoor
Founder / Creative Director
PROTSAHAN INDIA FOUNDATION
Ph: 011-25355181
Address: 107, Phase 3, Vikas Nagar [Hastasal Slums] Nearest MRT: Uttam Nagar East Metro.