On 22nd January 2023, Protsahan India Foundation organized a community-led gender transformative festival led by the community for the community. The Mahotsav brought 1000+ migrant families, Anganwadi Didis, Local Leaders, Alumni Girl Champions & partners to experience and observe a day at Protsahan through the eyes of a Protsahan Girl Champion.
The festival envisioned a space where celebration and learning go hand in hand with stakeholders to help them understand how migrant adolescent girls are directly involved in self-healing through Art, Technology and Filmmaking.
Protsahan Girl Champions led the event from the forefront and created real-time experiential learning spaces for families, community members, and key stakeholders and involved them to actively participate in the eight learning studio centers set up by them, namely: Linking with Government & Welfare Schemes, STEM & Life Skills-based Leadership activities, Expressive Power of Creativity through Art, Dialogue on creating psychosocial wellbeing support for Migrant Girls and Women, Social-Emotional Learning through the art of storytelling, and  Play-based Therapy.
A DIGITAL WALK THROUGH THE PROTSAHAN HUNAR MAHOTSAV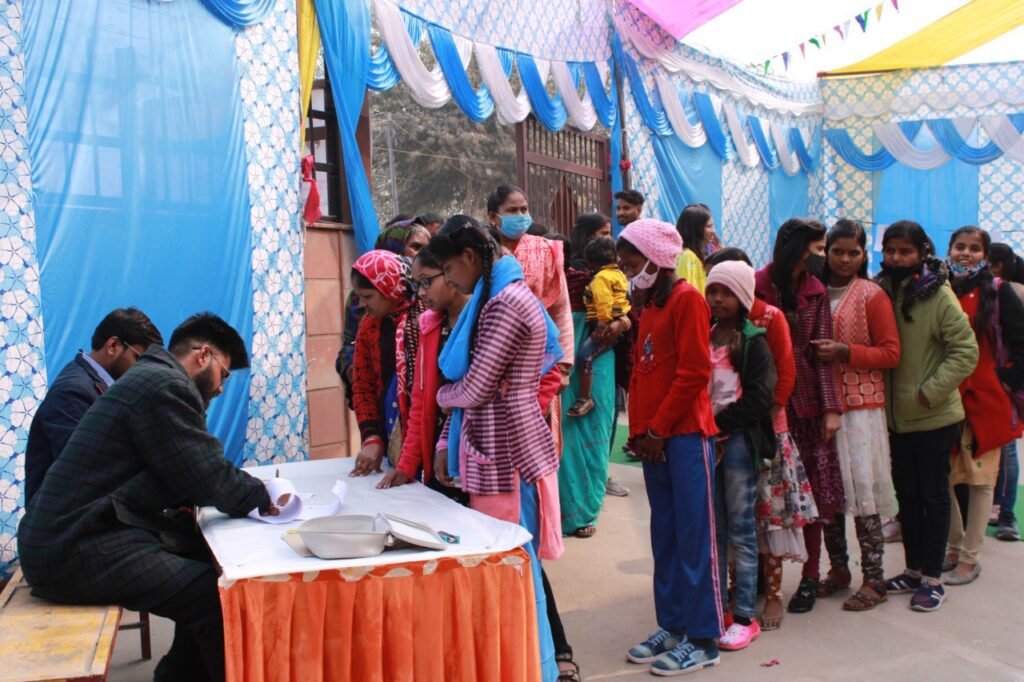 "Mahotsav mein sabhi ko ek saath dekhna aur apne parivar ko unn sabhi cheezon ke baare mein batana jo hum Protsahan me seekhte hain, mere liye  bohot amazing experience tha. Itni khush main apni life mein kabhi nahi hui."
– Tanu, 12-year-old, Protsahan's Girl Champion
We extend heartfelt gratitude to all our Girl Champions, Community Members, Partners & Supporters who attended the Protsahan Hunar Mahotav. Your unconditional support and love is the force behind everything we do at Protsahan.
Peeth par ek thapthapaata haath, ek bachi ke liye sab kuch badal sakta hai!
Thank you for celebrating the potential of our girls with us.