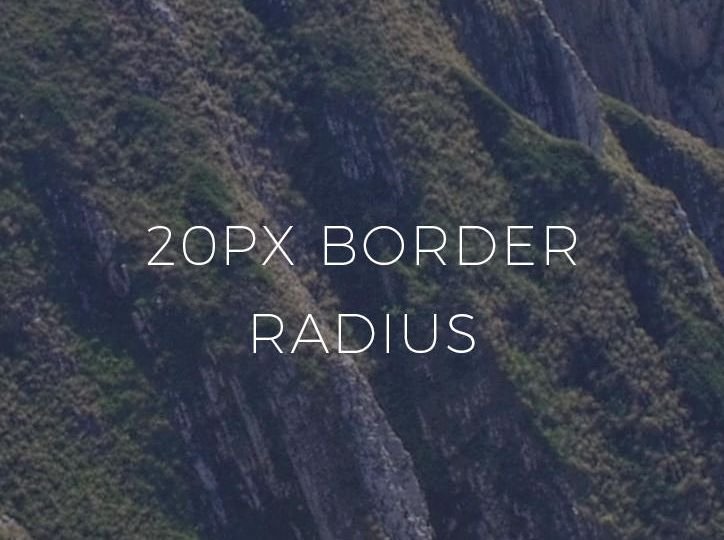 A UNICEF study shows 1 in 3 girls in south Asia have no knowledge of menstruation before their first period, and 48% of girls in Iran think that menstruation is a disease!
At Protsahan, we work closely with at-risk adolescent girls living in slum areas of Uttam Nagar in Delhi. Almost a decade back, when we began working within urban slums, understanding the hardships faced by the innocent girls during their periods was crucial to ensure their regular attendance in the after-school programs at the centre. It is the fundamental human right of every adolescent girl to have access to products that ensure proper menstrual hygiene irrespective of the social structure she comes from.
We need to ensure that all girls get their 'menstruation rights' (yes, you read that right!) and live their life freely without any stigma associated with it. Menstruation is a natural process and let us make sure that it is considered one, and not treat it like a calamity. Let us go deeper into the issues that are faced by a girl in an urban slum, just due to the fact that we have not been able to bring this issue into the mainstream and not just find innovative ways to ignore it.
Knowledge Gaps
In India menstruation is considered a taboo topic with no one willing to discuss it openly and people using codewords to describe various aspects associated with periods. Women themselves would call them "difficult days", "tough days", "those days" instead of saying the word 'periods'. This has led to knowledge gaps among adolescent girls as well as boys. Young girls have a lack of knowledge about something that will be a part of their lives for almost another four decades. 'Why?' you ask. Because most women feel that it is embarrassing to talk about menstruation with their daughters. When there is a lack of knowledge among girls and shame among women themselves, how will boys be engaged in a conversation to learn about menstruation and MHM? How will we, at all, be able to raise gender-equitable children? This issue is not only about menstruation, it's about deep-seated patriarchal norms and denying of basic human rights to a young girl, who unfortunately, forms the most 'invisible' section of our world, today.
Curriculum that Protsahan openly discusses in it's workshops on Menstrual Hygiene Management is listed below. Sometimes, it also forms discussion pointers during our 'Slum Panchayat' sessions, where we hold chai conversations with the mothers of the young at-risk girls we work with:
Content of Guidance and Counseling Sessions at Protsahan:
Address knowledge gaps on MHM – including myths/misconceptions BOTH with girls and boys
Hygienic management of menstruation and disposal
Access to menstrual materials and the available choice of menstrual absorbents
Provision of appropriate WASH amenities with privacy
Minimising menstrual discomfort and pain
MHM is Menstrual Hygiene Management, which basically, is the way a woman should manage her menstrual hygiene. This process is not limited to these girls alone. The process involves all of us, and we need to be a part of it in one way or the other. Menstrual Hygiene Management involves taking care of the frequency of changing the products that you are using, better washing facilities and curbing of menstrual pain if it arises. Poor menstrual hygiene makes girls more prone to diseases, and the odour of the menstrual flow is quite often known to get women stigmatised in classrooms and community gatherings. The best way to have proper management in place for menstrual hygiene is to provide better facilities for washing, easy accessibility of menstrual products and availability as well as affordability of medicines to curb the pain.
Menstrual Products and Accessibility
A lot of us believe that the menstrual products are limited to sanitary pads. But there a lot of other options such as tampons, menstrual cups etc. These products are accessible in the market but the awareness about them is still lacking, and then there is another factor of mass unaffordability and attached social norms. For girls who belong to the marginalized sections, menstrual products are hardly accessible. Due to lack of awareness, a lot of them, end up using rags, dried grass, or cotton rags and untidy cloth pieces during the time of menstruation which exposes them to serious health risks. This leads to poor MHM, which, in turn, leads to spreading of diseases. In a conversation with Goonj's Anshu Gupta, we've also learnt, that different women menstruating at different times in the month, based on their monthly cycles, also end up using each other's used cloth pads, thereby exposing them all to serious health risk. Women in Bangladesh who work in factories have reported that due to the cost of sanitary products for menstruation which they could not afford, they have resorted to using factory-floor rags in place of pads and tampons, leading to dangerous infections and missed work.
Did you know that not having access to proper washing facilities during menstruation can lead to many other diseases? It also leads to young girls missing their schools because of lack of appropriate facilities, lack of privacy and the fear of being stigmatised. This applies mainly to adolescent schoolgirls from low-income families, since disposable hygiene products are a month-on-month expense that many females just cannot afford. Though government schools in Delhi, have now stepped up their sanitary supplies, menstrual education to debunk myths and useless social norms, at the level of senior secondary schools is still a far cry. Availability of menstrual products is one thing, knowledge about body positivity and period positivity, another. In a review by WASH United, it was found that mothers are the main source of #menstrualhygiene information and only about 10% get information from teachers. Are teachers uncomfortable? Do they lack good tools? And are students uncomfortable to approach their teachers? These are questions that need deep sustainable solutions.
Consequences of ignoring the issue
Using code words is just not going to cut it. There is a need to talk about this issue openly, and it should be done right now. In a recently held global twitter chat, we discussed this issue on how to bring more men and boys in the MHM conversation too. We at Protsahan, use the 5-petal flower analogy to represent 5 days of menstruation and discuss with adolescent girls and boys the importance of hygiene, nutrition, and the normalization of the periods using such art to break taboos.
At Protsahan it is our aim to work towards fighting Child Abuse in all it's forms and awareness about Menstrual Hygiene forms a crucial link to not have girls grow and imbibe the culture of shame around periods. We want to educate millions of girls who do not have as much resources and use 'World Menstrual Hygiene Day' as a platform to further the grassroots work for more and more girls regarding menstruation, the importance of menstrual hygiene and how to manage themselves during the periods. In part-2 of our twitter series on 29th May, join us once again on Tweetchat Tuesdays with relevant stakeholders from the government, global civil society organizations, young volunteers, artists and men to discuss 'Menstruation'. For us, 28th May is not just a day to raise awareness on periods, but also to strengthen government accountability related to MHM issues under a designated WASH (Water, Sanitation and Hygiene) policy.
The first part of the tweetchat can be accessed here: Wakelet
By: Sonal Kapoor, Founder-CEO, Protsahan India Foundation